Guide to setting up your wallet
Follow the instructions below to set up your AstraX wallet
Step 1: Download plugin
Download the AstraX wallet plugin by clicking "Add to chrome." You will be prompted to download a zip file. Download and unzip the file.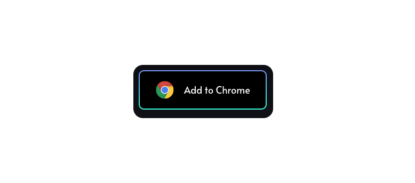 Step 2: Go to Chrome Extensions
Copy and paste "chrome://extensions/" into your browser then click enter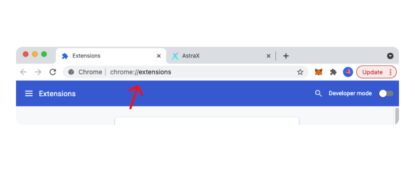 Step 3: Turn on Developer mode
On the top right of your page, toggle on developer mode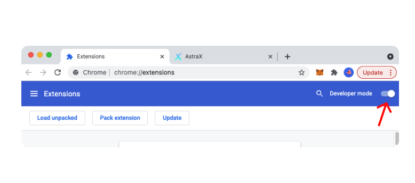 Step 4: Load extension
On the top left of you browser, navigate to the "Load unpacked" button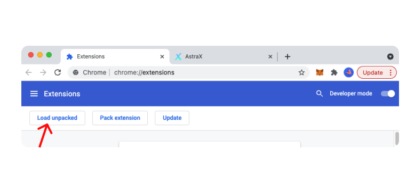 Step 5: Upload extension file
Select the unzipped file that you downloaded in step 1. Once selected, the AstraX wallet welcome screen should appear.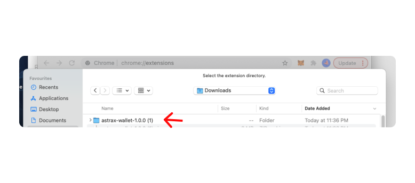 Step 6: Create an account
Once installed, you will be prompted to create an account or import. Click on "Create account."
Step 7: Set up password
Enter a password that will be used to access your browser wallet. Once done, click "next"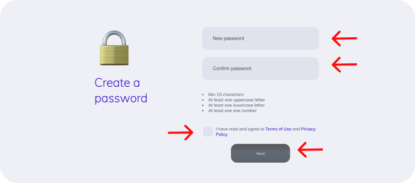 Step 8: Save your backup phrase [IMPORTANT!]
You will be provided with a back up phase that can be seen by clicking "Show backup phrase."  Write down your phase or download it and store it in a safe place. The AstraX wallet cannot help you recover it if it is lost.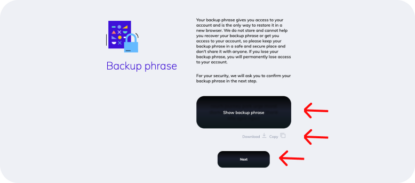 Step 9: Confirm your backup phrase
Enter your phrase in the order it was presented to you to confirm your back up phrase.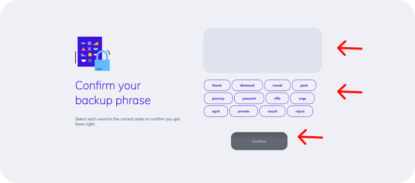 You're done!
Navigate to the top right of your browser and click on the AstraX icon to open your wallet. If you do not see it, click on the puzzle icon where you will see AstraX. Click on the pin icon to ensure it shows up on your browser.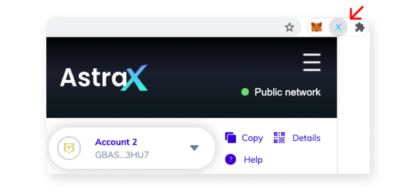 Transform your browser into a powerful crypto wallet